*discovers that it's not very long*
I think my first words after viewing this lovely film were "At last! A Disney movie with some CHARACTER DEVELOPMENT!" It seems to me that every other Disney princess film I've seen (which may or may not be all of them--Tangled, I'll get to you someday) the princess was perfect to begin with, or if she wasn't, she stayed that way. While I do enjoy characters like that--Snow White, Cinderella, Jane Bennet, Fanny Price, Cosette, Lucie Manette, (aha! La, a rhyme!)...Barbie...I do love an Emma Woodhouse, who starts out
likeable
(Right, Laurel?) and changes for the better. Lest I keep rambling in long, dull paragraphs, I suppose it's time for a spoiler alert. I'm not sure I've done a spoiler alert before, so bear with me.
CONCERNING CERTAIN SPOILERS
WHICH MAY OR MAY NOT BE AHEAD
AND WHICh MAY THREATEN THE NAIVETE
OF THOSE WHO HAVE NOT SEEN THE FILM
WHICH IS THE SUBJECT OF THIS LERT
This is my dear friend Gabbi. This is her blog: http://livingright4him.blogspot.com
(not that she posts oftener than I do--we are so similar. We're taking a stand for the rights of people everywhere...who...don't post often.) She and her family like Disney. That is something we Dunlaps don't really understand. She knows that. She also has a very good sense of humor.
WHICH IS WHY SHE SOLD US TO DISNEY.
There. I said it. My best friend has been selling secret information about us to some fluffy kid's corporation that is trying to take over the world, and THEY MADE A MOVIE OUT OF IT. WITHOUT MENTIONING US.
How shocking. Here's the proof.
Myself (the oldest) with my little-sister-who's-taller-than-me. Jess is an exemplary extrovert, while I am a tiny bit on the introverted side (INTJ, to be precise). When we were younger I was often reprimanded for locking myself in my room for long periods of time (books can be hard on relationships). Jess has a much higher range than I do. She is a soprano, and I am...not a soprano.
And the two new princesses. YOU CAN'T MAKE THIS STUFF UP.
They even got Jess's nose right. Humph.
Evidence part 2: We live in the swamp. the swampy swamp. the swampy hot swamp. we long for some place that is cooler. GABBI KNOWS THIS. It was ironic to put the princesses in a place so...eh, Frozen. Very clever, indeed. Bravo.
Evidence part 3: The king and queen.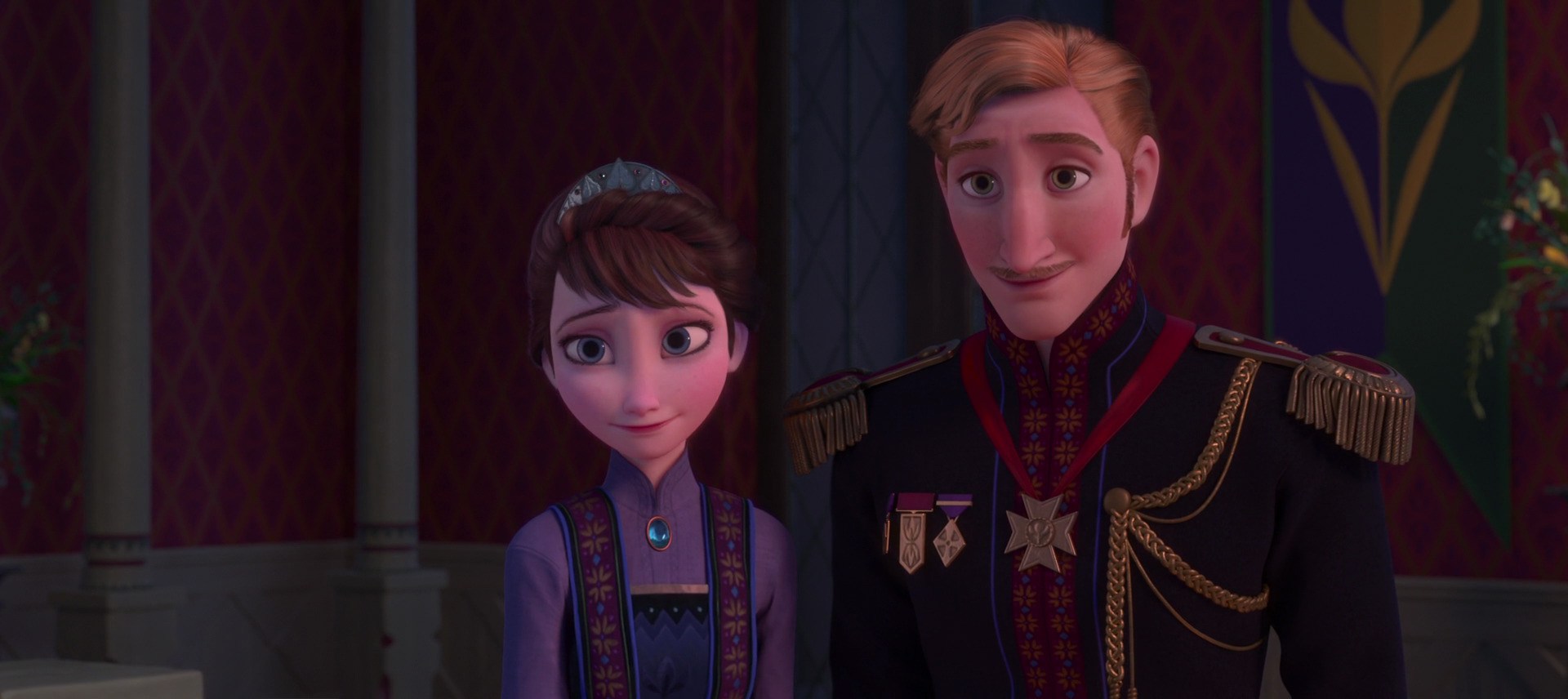 But I had to include a picture of Dad in his top hat somewhere. No, I don't think a mustache would enhance the effect. Mustaches rarely do.
Evidence part 4: KRISTOFF is a BLOND GRAYSON. I'm not kidding.
and as that was the only picture of Grayson I could find, you'll just have to take my word for it.
FREAKY. That is, it would be, if not for our conspiracy.
And they totally stole Hans from Austen. And the ice monster from Barbie Nutcracker. It is NOT NICE to THROW PEOPLE!
Gabbi, next time see if you can get Lu and Bren into the movie, dear. :) Lainey is tired of being Ariel. She says the water hurts her eyes.
ANYWAY, if you want some not-so-silly thoughts on the movie, tune in for my next post. Or align your URL to my next post. Pay attention to your feed for my next post. Whatever.